Analytics and Dashboards Released for Mitel MiContact Center Business
We've Got Fantastic News for All of You!
The leading analytics and dashboarding service for the MCCC (ECC) that empowers you to customize visualizations of your data trends, then drill all the way down into the interactions that make up that data is now available to anyone using the MiContact Center Business platform from Mitel!
This is great news for those of you who've already been using our services to get the most out of your data to improve the customer experience you deliver and maximize efficiency by leveraging your customized insights. But for those of you who haven't discovered us yet and were hoping that in moving your contact center operations to MiCC it would deliver better native reports and dashboards, you'll find yourself wanting more.
You will wish for more intuitive, flexible, and contemporary styled visuals to make sure all your team members are motivated to make data-driven decisions, bringing out everyone's best as you deliver customer experience! The good news is that Brightmetrics can deliver all of this for MiCC, which truly is a powerful omnichannel contact center platform.
MiCC is capable of capturing and serving up a ton of data, that when easily accessible in the hands of your team will allow them to deliver consistent, efficient, and exceptional customer experiences. The challenge comes in mining that data from the native MiCC Contact Center Manager Web (CCMWeb). This interface does have a lot of standard, static template reports, but it proves difficult to customize your reports and tailor them with data and insights that come from the different configured "Devices" in the MiCC parlance. You'll find yourself exporting a lot of different reports and using some very serious Excel wizardry in order to connect the dots and get to the insights you need: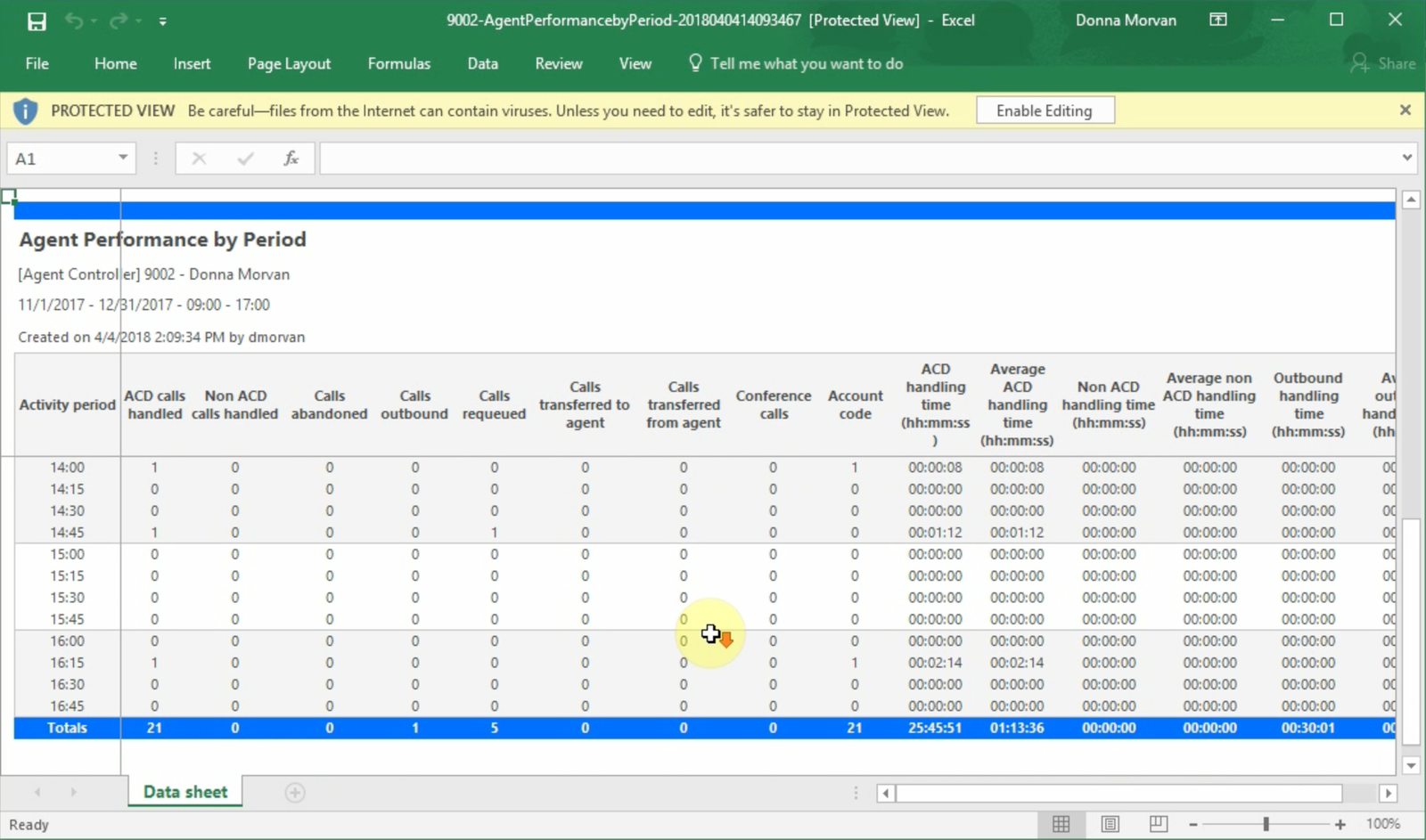 Even if you like impressing your team with your VLookUps and Pivot mastery, you'll feel pretty bummed that you can't drill through summary-level reporting to get to the details and context behind these reports. However, you will be able to see this and drill all the way down with the new Brightmetrics CONTACT CENTER Analytics™ for MiCC!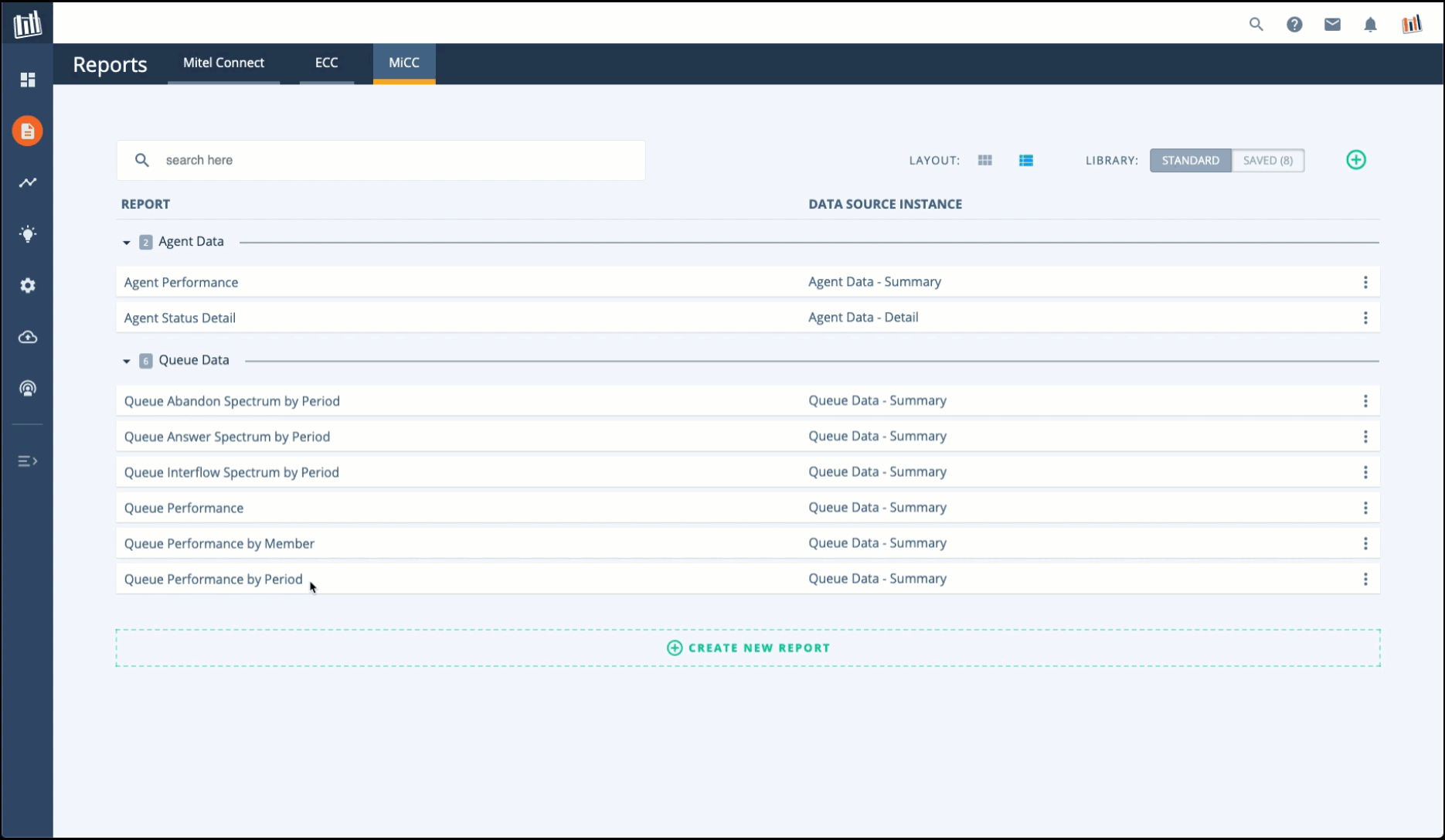 Well, you say, what about REAL TIME monitors to run the in–the–moment operations that MiCC Contact Center Client provides? Can Brightmetrics deliver an improved experience for that functionality that will make your team better? Yes! We'll enable your team to configure flexible and engaging visuals that will help you manage the resources of your team and the experience you're delivering in intuitive and visually appealing ways:
MiCC Configuring Thresholds and Board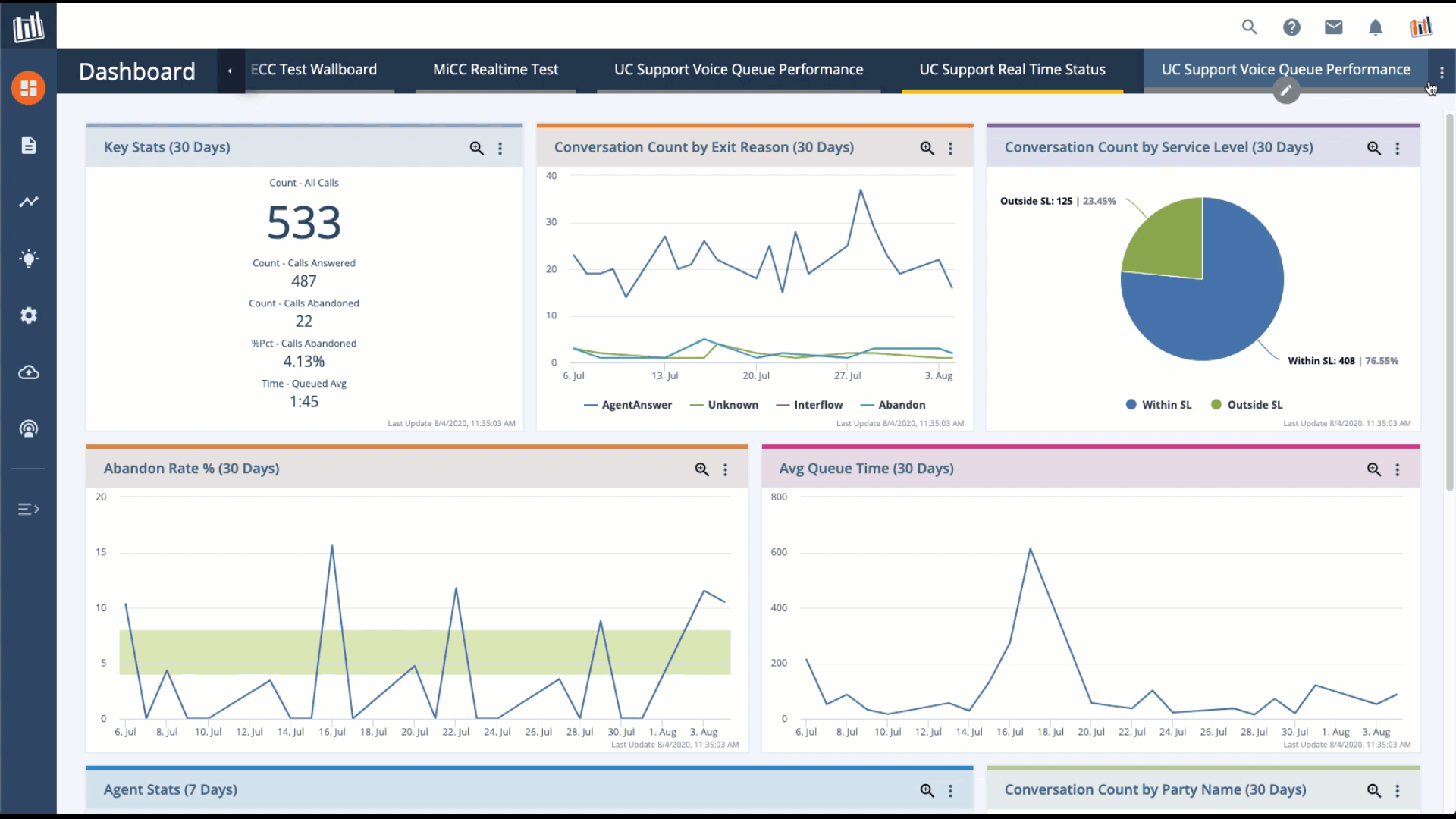 So what's the next step in seeing if Brightmetrics CONTACT CENTER Analytics for MiCC can improve your team's performance? You can see for yourself without any commitment or cost in our 21–Day Free Trial! We look forward to hosting your team and data in our services, especially during a live demo where we'll show you all the ways that we can help you get more from your MiCC data!