How To Leverage Data Analytics in Your Call Center
TL;DR:

Data analytics is a subset of business intelligence focused on extracting insights from data, including the analysis, collection, organization, and storage of data, as well as the tools and techniques used to do so. Data analytics helps you hone your call center customer experiences so that customers associate your company with resolution, active listening, and generally positive outcomes. Brightmetrics helps you translate your call center data into concrete action to make swift, strategic decisions.
In the world of business intelligence, "data"  and "analytics" are often terms used when discussing tools your business should or could be using more efficiently. But it gets confusing really quickly when you start looking into how to actually use and analyze data. Things quickly become about programming languages, machine learning, and artificial intelligence. Or you click one too many times and you get into the weeds of advanced statistical analysis and regression models or predictive modeling.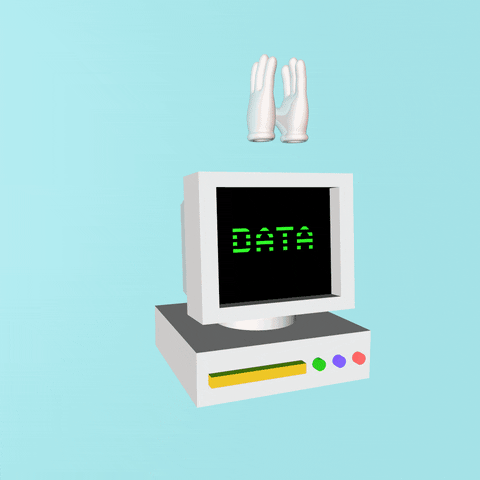 With this article, we'd like to peel back on computer science a little bit and focus on keeping things at a high-level overview that everyone can understand, not just data scientists or business analysts. 
First, Data Analytics Defined
The definition of data analytics is a subset of business intelligence focused on extracting insights from data, including the analysis, collection, organization, and storage of data, as well as the tools and techniques used to do so.
Data analytics and data experts go hand in hand (think data scientists, engineers, or data analysts) and together they try to make it easier for the general public to have access to and a better understanding of their data.
What Data Analytics Is Not…
So you might be asking yourself "What is the difference between data mining vs data analysis?"
We thought this helpful Venn diagram might be beneficial to discuss the nuances between these elements of business intelligence. 
Data mining is not data analytics.
What is the Importance of Data Analytics in Business?
The role of data analytics in business is often different depending on the sector of the business or the role of the person who needs the data analyzed. Generally speaking every business benefits from better understanding their data but here are a few of our favorite ways that data analysis can play an important role in your company.
Helpful reporting: Being able to visualize trends or relationships so that decision-makers can understand the data and develop and adapt strategies based on the information. 
Forecasting based on facts:

Data analysis

can help connect the dots between instinct and patterns to give you the ability to forecast based on fact. 

Uncover opportunities:

Data analysis

often triggers opportunities. Seeing that your email customer service agents spend a lot of waiting in between emails on weekends might uncover an opportunity for them to help report bugs or assist with the callback queue. Or seeing that around billing dates there is a heavy toll on your service times might be an opportunity to hone ahead of time messaging and add additional staff. 
Money saved. All of the aforementioned points have an impact on the bottom line of any business including contact centers. Being able to make informed decisions based on robust reports is ultimately going to contribute to your organization saving money.
Different Types of Data Analytics
Understanding the different types of data analytics and data analytics technologies is an important aspect of understanding which might best suit your businesses' needs. Below we will explore the 4 types of data analytics most commonly used when talking about transforming raw data into data points that can help improve business performance.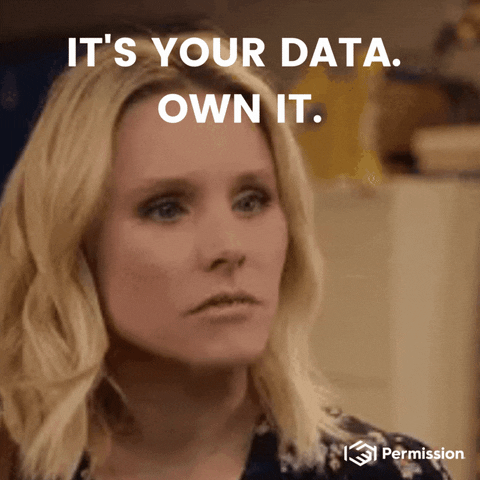 Descriptive Analytics
Descriptive analytics answers the question of what has happened and what is happening right now by using historical and current data from multiple sources to describe the present state by identifying trends and patterns. In business analytics, this is the purview of business intelligence (BI).
Diagnostic Analytics
Diagnostic analytics aim to answer the question of "why did this happen?" by looking for a root cause. This type of analysis is beneficial for identifying behavior patterns of data.
Predictive Analytics
Looking at previous datasets for information about what can be expected about the future is where predictive analytics come into the picture. 
Prescriptive Analytics
This type of analysis combines the insights from text, statistical, diagnostic, and predictive analysis to determine the action(s) to take in order to solve a current problem or influence a decision.
Applications of Data Analytics in the Call Center
How does data analytics work for call centers? It helps you stand out in competitive landscapes where simply having a great product or great people on your team alone is not enough to get "ahead". 
Data analytics helps you hone your customer's experiences so that they associate your company with resolution, active listening, and generally positive outcomes. It is easier to track how having a customer-first culture is performing when that culture is being led by data and analytics. 
The great news is that call centers and contact centers are endless sources of customer data. This means you are given the ability to constantly improve and consider feedback. It also means you are able to empower your call center agents and managers through actionable insights. Data analytics for call centers can help you do everything from monitoring customer trends to identifying and prioritizing issues to constantly improving your customer experience. AND you can also track your call center agents' performances which can help with things like training improvement and enhanced onboarding processes or professional development programs that all assist with retention.
Encourage Objective Decision Making
Intuition and gut feelings cannot reliably predict outcomes at scale. Having to rely on "intangible" instincts isn't the best way to optimize your call center operations or come up with a strategic plan on how to help your agents reach important KPIs. Data analytics helps stakeholders make informed decisions based on objective data.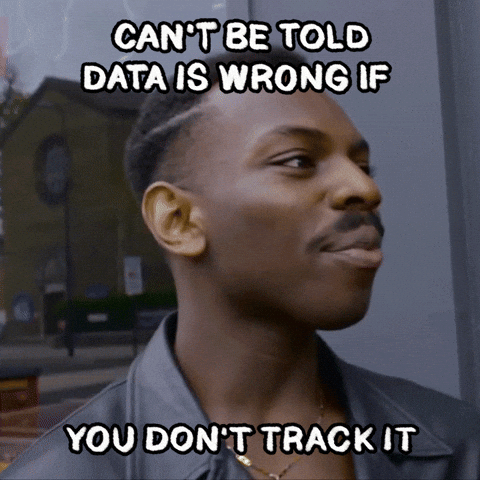 Align Internal Teams
Contact centers are infamous for being environments where it is easy to feel like everyone is "separated".  Oftentimes, call center operations are considered entirely separate from other business functions. So the data becomes that much more important to help align your sales department with your marketing team with your product development team with your IT team.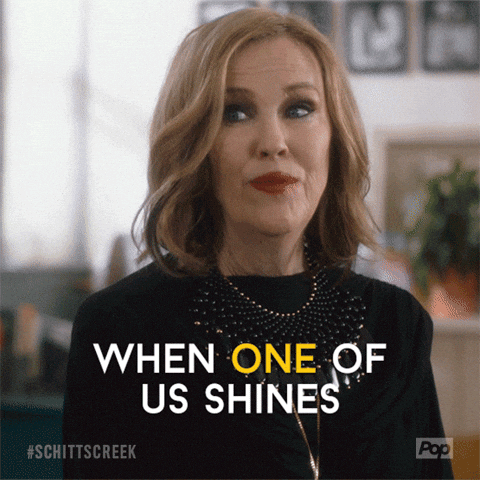 Having data that is easy to obtain and share within these teams can help highlight how much each department really impacts the other. It can help contact center managers identify ways to optimize workflows or cut out redundancies. Alignment of strategies and the understanding of "why" can ultimately also impact customer experiences. An easy illustration of this is something like your marketing team sending out a promotional email and letting your call center agents know ahead of time with talking points so that your agents are better able to communicate and support the campaign. And from a staffing perspective if you know that marketing is planning on executing that email you might also consider increasing available staffing. Data helps businesses move as cohesive units.   
Boost Agent Performance
The example given above about the promo code is a perfect illustration of setting up your call center agents with the tools they need to do their job well. Nobody enjoys feeling like they are inadequately prepared or trained to do the job that they need to get done.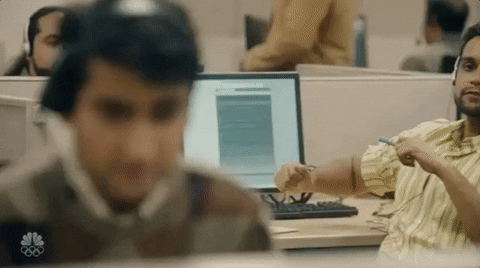 Understand and quantify agent pain points to help inform hiring decisions or organizational restructuring to better support tasks with analytics. Data can also identify top performers for recognition and highlight areas of opportunity for training.
Brightmetrics Data Analytics Services
Brightmetrics believes that knowledge is not power until it is applied. Our software helps you translate data into concrete action to make swift, strategic decisions. We go beyond being just another call center reporting software and help your contact center team gain insights into what they need when they need them.
Historical Analytics
The backbone of Brightmetrics business intelligence is deep call center analytics that provides remarkable high-quality insights using historical data to help you and your customer service team strategize and make better data-driven decisions.
Real-Time Analytics
While Brightmetrics historical analytics is never more than an hour old, some situations call for up-to-the-minute metrics and reporting about your call center performance. With REAL TIME Analytics™, get a live feed of your agent activity and customer interactions.
Dashboards That Make Sense
Easy to Use: From your agents to the CEO, anyone can use our easy drag and drop capabilities to build your contact centers reports and dashboards.
Flexible: Get customizable dashboards and reports to fit your call center's unique needs.
Powerful: From high-level dashboards and call summary reports to drill-down interaction features, we show you the high-level trends and the nitty-gritty details giving you the power to make intelligent

business decisions

.
Key Takeaways On Data Analytics
76% of organizations acknowledge that utilizing customer data is important but the majority of them cite uncertainty about how to fully capitalize on the resource and in that uncertainty leave significant customer service improvements on the table. To fully reap the advantages of advanced analytics, organizations must have the right foundations in place to make the most of their data.
Companies that take an integrative approach and see analytics as a strategic tool rather than just something IT oversees see tremendous benefits. Finding the business intelligence tool(s) that best suits the needs of your organization and helps you leverage your information is one part of a technology forward management approach. Connecting and unifying your team around data in a hands-on way can help make numbers actionable and relevant.