The Surprising Missing Ingredient in Call Center Operations
We are midway through 2022. Contact center trends that were forecasted at the beginning of the year have had sticking power and we have seen a common theme emerge as the months have passed. 
The theme: Strategic organizations are centralizing their operations around consistency. 
According to Forbes, "86% of customers are happy to pay more for a better experience, but only 1% think that businesses meet their expectations consistently."
1% of customers think that businesses are meeting their expectations consistently. 
Organizations have started to understand that the key ingredient missing from their call center operations that directly impact their customer experience is consistency. 
Improving consistency can look like many things for various businesses but generally speaking the greatest areas for improvement involve the talent that is taking care of your customers and the processes that are in place that dictate your customer experience. 
How Do You Improve Consistency?
Having a tight grasp on employee retention strategy to stay competitive in a restricted labor market is one way to improve consistency. Your employees are the ones delivering consistent experiences and in order for the experiences to stay consistent, the employees should stay consistent.
Improving consistency can also involve developing a commitment to growth that is based on feedback and resolving customer pain points so that you can deliver an expectation that improvement will be consistent because perfection is not realistic. 
Champion Your Agents 
You have probably been recently inundated with talks of staffing woes, agent churn, and hiring concerns.
Conversations about the labor market are being had in LinkedIn feeds, in HR offices, around dinner tables, and in the news constantly. We are looking at the conversation through every possible lens socially, anthropologically, politically, and of course, economically.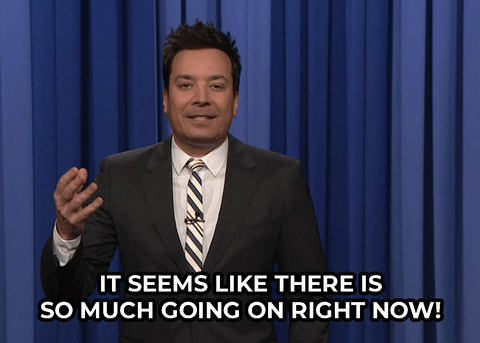 Any way you slice "it" your company is always going to be better off for investing in your employees. A great piece of advice as the talent marketplace evolves is to start thinking of your employees as your customers. 
Questions for call center managers everywhere:
Is the product (workplace) you are selling your employees cultivating engagement or loyalty or investment from them? 

Are you communicating with them respectfully?

Are you rewarding them for their loyalty to your organization?

Are you considering their "user" experience as you design systems and processes? 
This is not revolutionary by any means but for anyone who needs the reminder…your employees take care of your customers.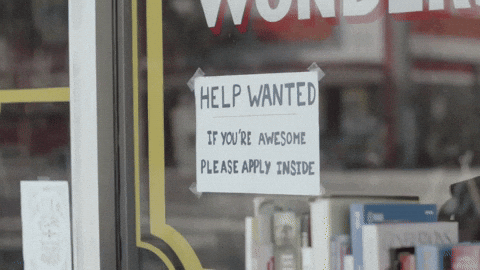 It helps your customer experience stay consistent if your employees are not churning and burning through your company. It helps your customer experience if your agents are trained and coached consistently in the same objective manner. It helps your customer experience if your agents are engaged and consistently shown they are valuable so that they are more likely to actually go above and beyond to take care of your client. 
How Analytics Can Help Call Center Operations
Analytics dashboards and real-time perspectives can help call center supervisors virtually "walk the floor" and uncover hidden areas of opportunity and highlight coachable moments for agents. Customizable dashboards and reports, like Brightmetrics™ offers, provide transparent, actionable insights that call center managers can use to provide targeted guidance, positive reinforcement, and tailored coaching in a timely manner. 
This sort of personalized approach to agent performance goes a long way in helping agents feel like their career matters within your organization. 
The numbers confirm the need for engagement and consistency. Engaged call center employees are 8.5x more likely to stay than leave for another opportunity within one year. They are 16x more likely to refer friends to their company AND they are 3.3x more likely to feel empowered enough to resolve customer issues with less need for recontact. That just makes good business sense because on average, a 1% improvement in First Call Resolution (FCR) will result in a $276,000 reduction in annual operational costs.
Brightmetrics' fully customizable, drag and drop reports help call center managers support their agents throughout their shifts with REAL TIME Analytics™ as well as historical analytics to see long-term performance trends. Below is a visual example of how easy it is to get a high-level overview of the performance of your agents in your call centers with the Agent Balanced Scorecard™. 
Tackle Pain Points Head On 
We have some more stats to share… 
Did you know that 83% of customers agree that they feel more loyal to brands that respond to and resolve their complaints?
When your organization solicits feedback and your customers take the time out of their day to provide it and then your organization takes that feedback and USES it to improve you are setting the stage for long-term success. 
Feedback helps empower your customers to become brand advocates when you show them that their feedback is actively improving your product and their experience. Brands that proactively ask for and collect feedback are shown to be viewed more favorably by 77% of consumers.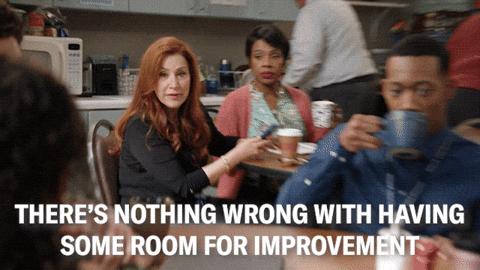 The truth of the matter is that human beings make errors and products will always have room for improvement. Aside from call center agents, very few people are going to have as much knowledge about the inefficiencies and redundancies in your products as your customers. Use their insight!
Another indicator that your product or process has some room for improvement is the KPIs (Key Performance Indicators) that are measured by your call center. 
Are hold times excessively long?

Are customer satisfaction rates low? 

Are recontact rates high? 

Are your net promoter scores plummeting after new product launches? 
There are ebbs and flows in the world of customer service and understanding the impact of what KPIs are communicating is important.
We Can Help 
Brightmetrics empower Genesys Cloud and Mitel platform users to take action quickly with real-time views of customers, agent status, queue times, and more. Your organization is given the information they need to adjust workflows and solve customer issues before they become escalation points. You can monitor all call center operations with the help of Brightmetrics to make strategic, informed decisions so that you can deliver consistent customer experiences no matter what channel or what agent is responsible for the customer experience. 
Ready to find out more about Brightmetrics can help you get and stay consistent in your call center operations? Let's get started.