New Date Selections & System Directory Reporting
One thing that has been on my wish list for a while now is the ability to run reports based on dynamic date ranges.
Until now, when you set a report period or schedule filter, you normally told it to run for something like the last 30 days. Or maybe you wanted a report for yesterdays calls and you had to fool the system by running the report for the "last 1 days" and scheduling it to run early in the morning because that would run for yesterday up to the time when you run the report and include results from today. I can see why that's been a little confusing for some.
Today, that's solved. Now every report and date selection offers the ability to choose dynamic date ranges. Nearly anyplace you can set a date filter, you can select things like Today, Last Month, Last Quarter, etc. This will make your automatically scheduled reporting much more valuable.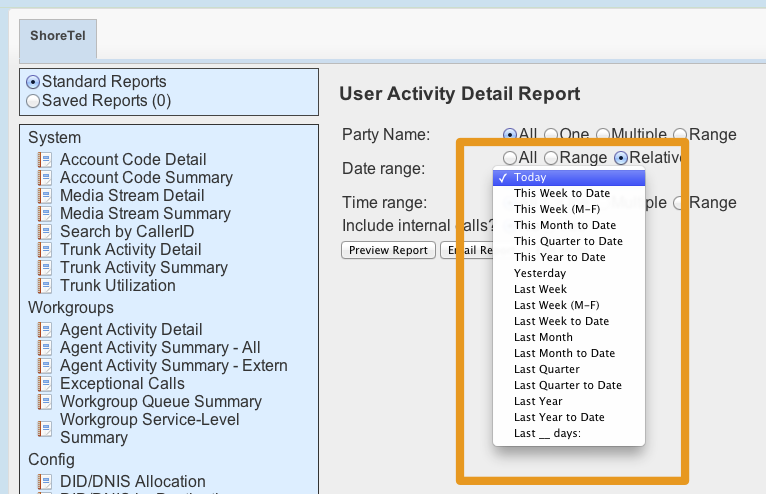 In addition, we've also been asked about being able to run reports on the ShoreTel System Directory. Now you can do that do. There is a new template called System Directory in our On-Demand Reports. Any data you add to your users in ShoreTel Director will be able to show up here. An easy way to distribute this information if you need that in your company.
These and most of the other new features we are introducing are the excellent suggestions of our customers. If you use our service and have a suggestion, you can always reach me at jlewis@brightmetrics.com
%RELATEDPOSTS%