3 Steps To Motivate Your Call Center With Gamification
You've probably heard the term gamification. But what does gamification really mean? Or most importantly, how could it actually be useful in the call center?
Find the answers to these questions and more in the video below. Take a look!
Gamification Defined
Some people think of gimmicks with the term "gamification" like badges, leveling, or gold stars. This is not exactly what we're talking about today.
So, here's the definition of gamification that we focus on: "the act of "encouraging employees to self-manage and compete on their performance through transparency and visualization of data."
Step 1: Collect the Right Data
Now, the first step for motivating your call center team with gamification is to gather data. Giving out gold stars or playing games that reward badges that aren't backed by data will never get your gamification program off the ground.
That's where Brightmetrics™ comes in. We offer the right data that will allow your team to manage themselves with gamification.
With the help of the data from your phone system, you can set your agents' goals.
Here are eight metrics that we'd recommend:
Average Handle Time
Average hold time
Percentage of calls transferred
Calls taken/made
Percentage of calls answered
Wrap time/After Call Work
Wrap code adherence
Agent Idle/Available time
Now, this list isn't comprehensive, but it'll get you started and on the right path for creating the right goals for your gamification program.
Step 2: Who Is Your Top Performer?
The next thing to do is to pinpoint your top performer. This is probably something you already know. These people are easy to spot. They typically have wonderful attitudes, have a laundry list of customers that love them, and consistently work hard regardless of any circumstances.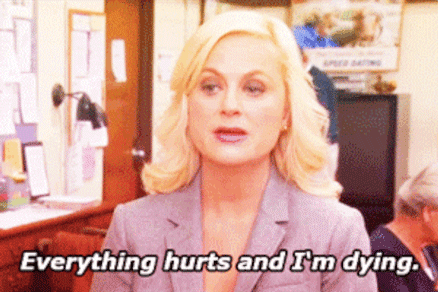 via GIPHY
For our fellow Parks and Rec fans, find the Leslie Knope of your organization and you'll be well on your way for a great program. Trust your gut initially – what you'll want to figure out is what makes them special.
Step 3: Set Your Standards
Look at the list of metrics above and see if your top performer(s) excels in any of the categories.
Need to know exactly how to come to this conclusion in Brightmetrics?
Below is a dashboard in Brightmetrics that shows how agent Alice is a top performer in nearly every category.
After taking a look at this dashboard and comparing how your top performer is doing against their peers- you should see some quantifiable data about what your entire team of agents could be shooting for to be successful.
Of course, not every agent will replicate the success of Agent Alice overnight, but with this program, you can help your employees towards more success.
To learn more about gamification in the call center, read our next blog in this series: How To Find Your Best Metrics for Agent Productivity.
Or if you'd like to learn more about gamification strategies with Brightmetrics, check out our case studies!