Brightmetrics Celebrates Another Year of Growth
As we come to the end of an extraordinary year, and our team at Brightmetrics™ quickly wraps up their Q4 tasks before diving into holiday festivities, we're also taking the time to reflect. In spite of another year filled with uncertainties, we can't help but feel immensely grateful for our team's ability to adapt to the ebbs and flows of the current market, and our channel partners' dedication to learn and support Brightmetrics. 
But most importantly, our customers' staunch loyalty and trust, has not only shaped the Brightmetrics journey but is also our motivation and inspiration as we move forward. 
While many things have changed over time at Brightmetrics, our mission has remained the same: to enable our customers to make the best business decisions in providing a brilliant customer experience with the highest efficiency through their phone, contact center, and multi-channel engagements.
Honestly, we're just getting started. 
We expect 2022 to be a significant year for our team, in which we continue to grow and expand through new product releases and partnerships with other businesses in various industries around the world.
Our Team Is Growing
This year, we realized early on that we needed to add to our team in order to fulfill the business objectives we wanted to achieve as well as properly serve our customers in this ever-changing digital landscape. We were in search of trailblazers to take the reins and lead teams across these finish lines. Fortunately, we found incredible talent:
Chris Aberle, our new Director of Product and Engineering, came aboard with extensive product development experience and plans to accelerate our product roadmap and lead our engineering team to success.
David Reidler is the latest addition to our software engineering team, and has not only been critical in providing our customers with technical support but has also become an essential part of product development.
Peter Hornberger, previously leading our product team, has now assumed the role of VP of Sales. 
"2021 was a return to form for me. My background has always been in sales and with a vacancy in sales, I was given the opportunity to return to that side of the house. In turn, we had the opportunity to bring in Chris Aberle to lead product and development. With confidence, I can say Chris is an excellent person to lead and tune our product to the needs of our customers and the contact center industry." – Peter Hornberger, VP of Sales
Bill Okeke and Duane Gibson Jr. also join our sales team as our new Sales Development Representatives. We're excited by their fresh perspectives and determination to bring our sales initiatives to the next level.
"In sales, we've had a lot of fun. We've added two new members to our team – Bill Okeke and Duane Gibson. We've deepened our relationships with our technology partners – Genesys and Mitel. And we've continued to drive success with our channel partners – you all know who you are and we continue to love working with you year over year." – Peter Hornberger, VP of Sales 
We strive to always add to our team of experts who help customers efficiently navigate through their call center data and deliver exceptional customer experiences. A quality customer experience has always been our priority; as we expand into more markets and keep up with demand, we're looking forward to sharing more of that experience with our partners and customers in years to come.
Our Support Team Strikes Again
We're thrilled to report that our support team has had another amazing year providing a customer experience we're incredibly proud of. From tickets, to live weekly trainings, to constantly updating our Help Center knowledge base, our support engineers maintained an average 92% NPS score in 2021. We have a strong vision for our customer experience and we're pleased to say that it's coming true thanks to our support team members!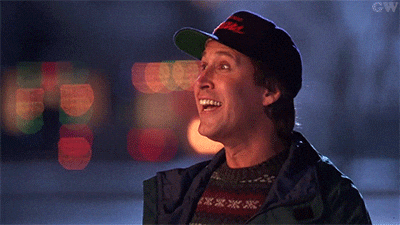 "I can't say enough about our Customer Success and Support teams. These are rockstars in our organization who consistently help our customers make better use of their data to drive contact center excellence." – Peter Hornberger, VP of Sales
Our Customers Are Thriving
 Over 80% of our new customers surveyed said they were completely satisfied with their purchase decision and that their dashboard allows them to be more effective in analyzing and addressing customer issues. Even more exciting is that 97% of customers say they would recommend one of our products to other businesses. Our team is energized by our customer feedback and reviews. 
"I was able to build customized reports in a matter of a few minutes. These reports have become instrumental in the way we improve our customer service and call handling." – Elsa A.
"The flexibility of the reports, they constantly improve the product, and the support is A+." – Terry O.
"With COVID hitting our business and sending most of our workforce remote, we needed to lean on Brightmetrics to help us through. We began working with Brightmetrics to design and create valuable dashboards that helped our Operations team stay on top of their remote team's workload. From there, we took advantage of their LIVE dashboard feature that showed all of our call centers' inbound and outbound calls in real-time. This visibility helped us keep our abandonment rate down and maintain customer satisfaction through a challenging time." – Mike C.
To read more of what our customers have to say, please visit our G2 product page or visit our website for more testimonials. 
Planning For Success 
Despite the challenging landscape, 2021 was a year of building, going back to the basics, and looking at our projects and goals with a new perspective. With some really exciting releases and updates coming down the pipeline in 2022, we want to make sure we have all our bases covered and set ourselves up for success. 
At Brightmetrics, we hope to always help our customers feel empowered by their data in ways they never have before. 
"2021 was a challenge for everyone but we're really proud of what we accomplished at Brightmetrics. We completed our transition to a primarily remote organization and that's made us much more flexible as well as allowing us to expand our talent to find the best candidates regardless of location.
2022 is shaping up to be a big year for us. We have some exciting new products and integrations coming out in the next year and we're delighted with how we are set to leap forward and capitalize on our leadership position in the markets we are in, as well as to offer incredible value to entirely new segments of our industry." – Jim Lewis, CEO and Founder